WELCOME TO Limo-town.com, ONE OF THE LARGEST LIMOUSINE COMPANIES IN Dubai – United Arab Emirates
RENT A LIMOUSINE AND FEEL LIKE REAL VIP'S
Feel like a star for once in your life – Limo-town.com makes it possible!
As a limousine service in the Dubai area Limo-town.com rents luxurious stretch limousines with first-class chauffeur service. As a Dubai limousine rental company with a unique range of vehicles, we can already look back on many satisfied customers.
RENT A LIMO, GET IN AND ENJOY!
Rent our unique limousines for noble and special occasions. Simply book your desired date and limousine online at Limo-town.com, get in and enjoy! Whether wedding, bachelor party, graduation or anniversary – renting a limo is exactly the right thing for those special moments in life that you want to remember forever.
With our limousine service you experience pure luxury in a unique ambience. Because our vehicles offer everything your heart desires. The upscale equipment makes every ride an unforgettable experience. Our professional chauffeurs have excellent local knowledge and bring you and your friends safely and above all stylishly to the destination.

Renting a limo at Limo-town.com is possible for as little as 100 Euros! With us you rent limousines with the most modern equipment and with professionally trained chauffeurs.
To the online reservation
New with us from the 09.07 to book . Dodge Charger black 22 inch tires and the Lambo Doors.
This Dodge Charger muscle car in stretched version can be found only with us !
In Europe existierenden only 10 pieces of this gestretchten Dodge Charger. This one is unique! Outside extremely striking by the black gloss paint with a special glitter optics, which gives the car a special extravagant touch. It chanches strikingly in various colors and also worth mentioning are the 22 inch tires and the Lambo – Doors.
To the online reservation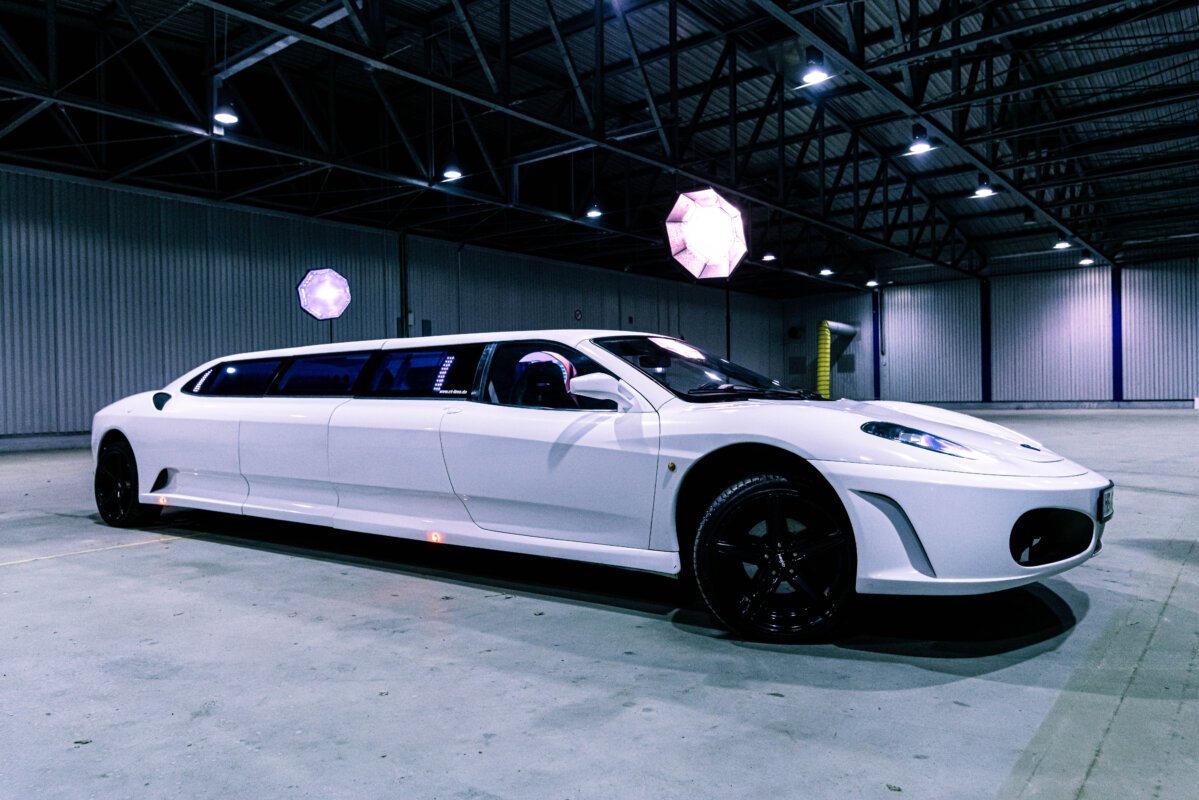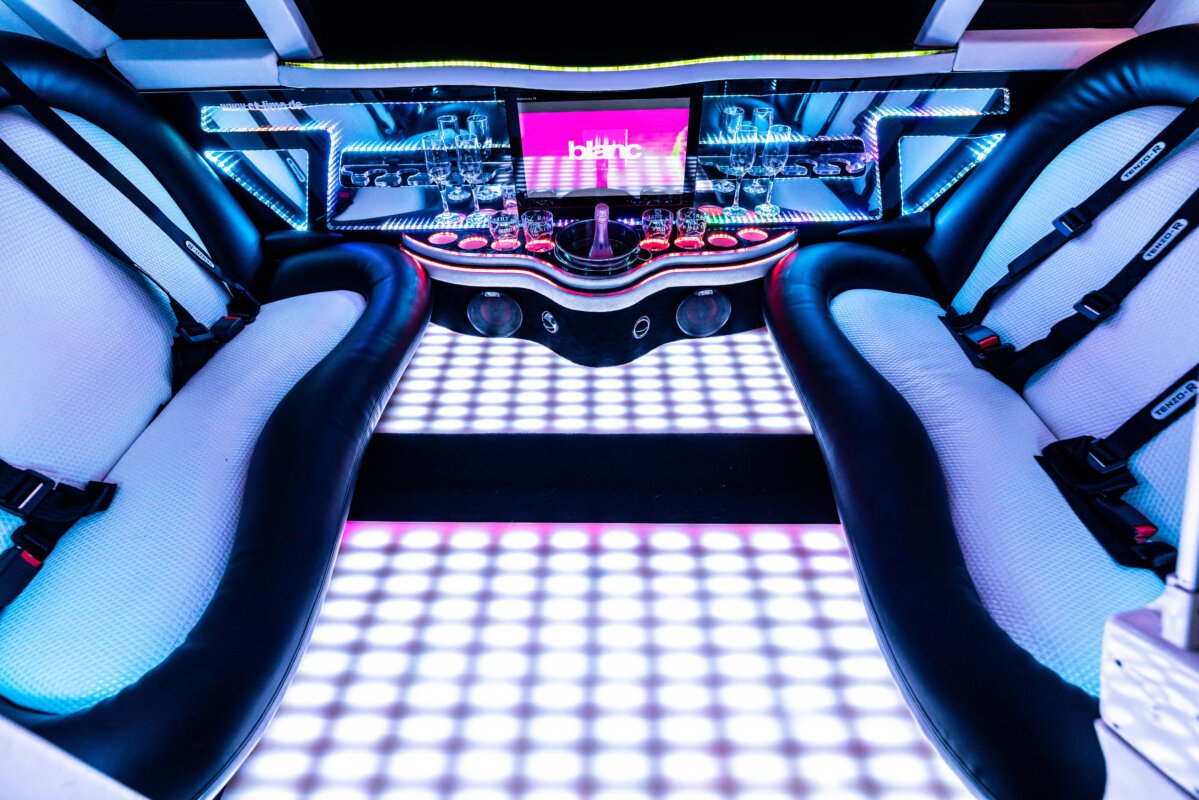 Now exclusively in your city! GERMANY'S MOST EXCLUSIVE limo
.
– a sports car as a stretch limousine! You always wanted to experience something special? Then book this GTL sports car stretch limo in your city. Enjoy our Germany-wide service and be inspired by our breathtaking vehicles. The GTL sports car stretch limousine is the ideal vehicle for all weddings, bachelor parties, birthdays and other events in and around Bremerhaven, Bremen, Hanover, Dubai, Schleswig Holstein as well as all over Germany. Just tell us from which city you come and we will put together a suitable offer for you.
To the online reservation